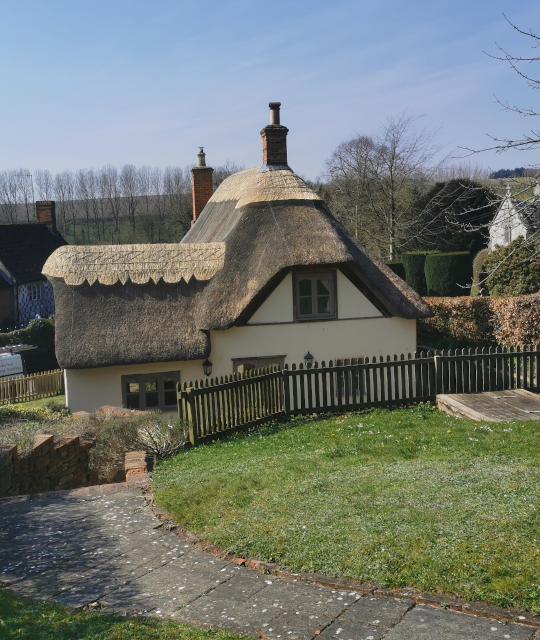 About Us
Welcome to Robert Marriner Traditional Thatching. From Thatched roof repairs to complete Re-thatching projects, Robert and his team aim to provide you with high quality craftsmanship, professional advice on your thatched roof and proven lifespans on work carried out using the highest quality materials available. To find out more about us and the services we provide feel free to explore our website
Robert and his team of Master Thatchers have a combined experience of over 30 years in the Thatching trade serving across Wiltshire, Hampshire, Dorset and Somerset as well all other surrounding areas. Taking great pride in the fact he was trained and served his apprenticeship with a 3rd Generation Master Thatcher, Rob considers his workmanship and knowledge to be That of Master standards having been lucky enough to learn from one of the most famous thatching families in Wiltshire.
Using locally sourced materials Rob and his team of craftsmen are highly experienced using all thatching materials including:
Combed wheat Reed
Water Reed
Long Straw
From Ornamental Ridges to Traditional Flush Ridges we are experienced in all aspects of thatching repair, Ridge works and Re-Coating work New or Existing.
We strive to provide an affordable service to the customer offering competitive prices whilst maintaining the highest standards and longevity of your thatch works.  We also work to health and safety rules and regulations using scaffolding where necessary and always keeping a clean and tidy working environment by clearing up rubbish and loose straw every day.
Rob prides himself on being on site every day, working and overseeing the job personally to guarantee the high standards of craftsmanship that customers deserve as appose to sub-contacting work out.
As well as thatching works we are also able to provide services and advice ourselves on:
Chimney regulations, repair works and advice
Thatched house Insurances
Building and carpentry works
Conservation and Restoration work
Thatched Roof surveys
Vermin Control and extermination
Waterproofing roofs with temporary repairs and sheeting where needed